Innovative Solutions for Professional Projection Systems
---
Innovative Solutions for Professional Projection Systems
With domeprojection's ProjectionTools large format content can be projected onto arbitrarily shaped screens or objects.
Our projector alignment solution is used for immersive simulations, trainings or spectacular audiovisual projections.
With domeprojection.com large format content can be projected onto arbitrarily shaped screens or objects. Our solution is used for simulations, trainings or spectacular audiovisual projections.
Try out ProjectionTools! Request our demo download here.
Check out our new tutorials showing exports to Watchout, Resolume, Hippotizer, Pixera or 3D engines like Unreal or Unity.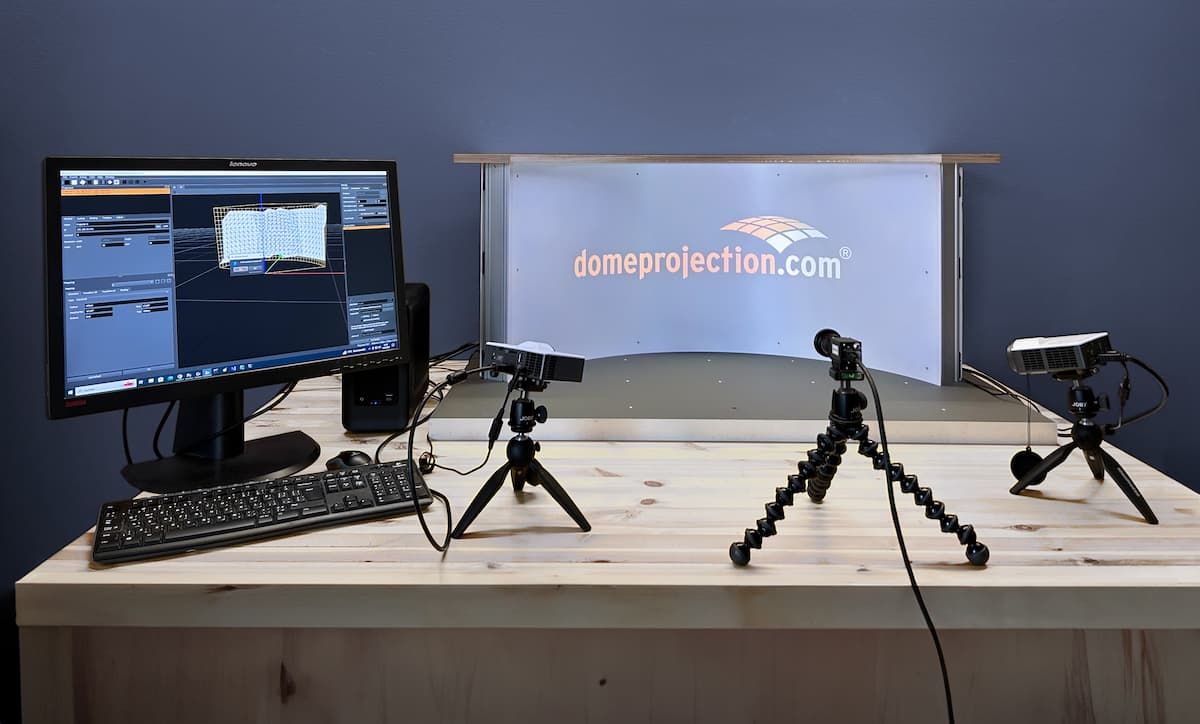 ---
Our Expertise
Hard- and software for your perfect projection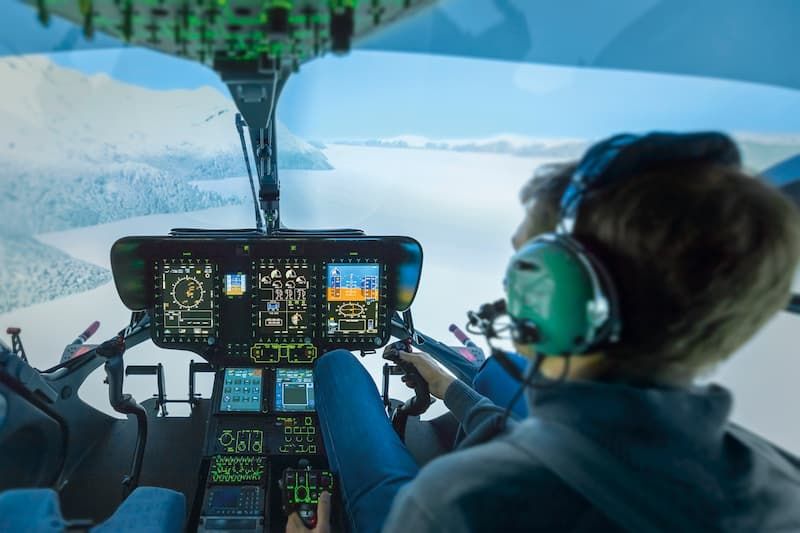 SIMULATION & TRAINING
IG Vendors
Integrators
Defence and Aerospace Industry
Naval Industry
Automotive
R&D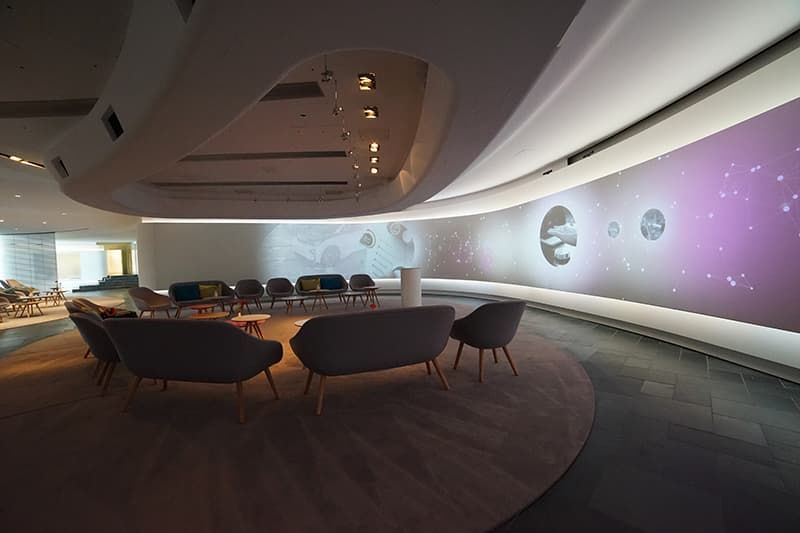 AV & ENTER­TAINMENT
Design-Studios
Integrators
Planetariums
Virtual Studios
Event Agencies
Museums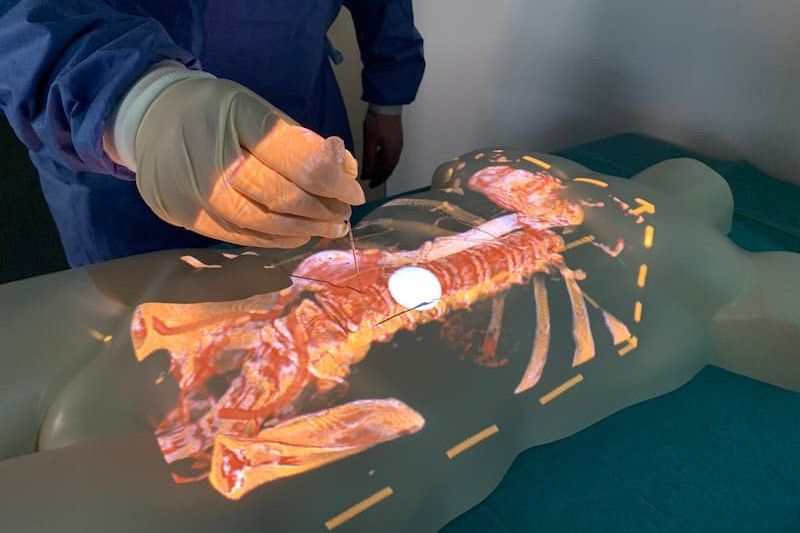 MIXED REALITY
R & D Companies
Universities
Education
Schools
Medical Training
Quality Management
---
Auto Alignment with ProjectionTools
What are the benefits of a camera-based auto alignment system?
Both fixed installations and live events can greatly benefit from the speed and precision offered by an auto alignment system designed for multiple projectors.

ProjectionTools can communicate with allmost all commercially available simulation platforms, image generators, 3D engines and media server systems.

Plug-ins for 3D engines such as Unreal and Unity, along with our corresponding Software Development Kit (SDK), are integral components of our multi projector alignment solution.
How to align multiple projectors?
Aligning multiple projectors can be a time-consuming task, seamless integration from one projector channel to the next is essential.
Excellent image
Your audience will always see a high-quality multi-projection image.
Low maintenance
Re-align the entire system automatically.
Fast set-up
Shortened set-up time reduces labour costs. 
---
News
Stay ahead of the curve with our latest news, updates, and breakthroughs in the world of immersive projection and dome display technologies. If you're a fan of our content and don't want to miss out on any updates, sign up for our newsletter.
VIOSO acquires domeprojection.com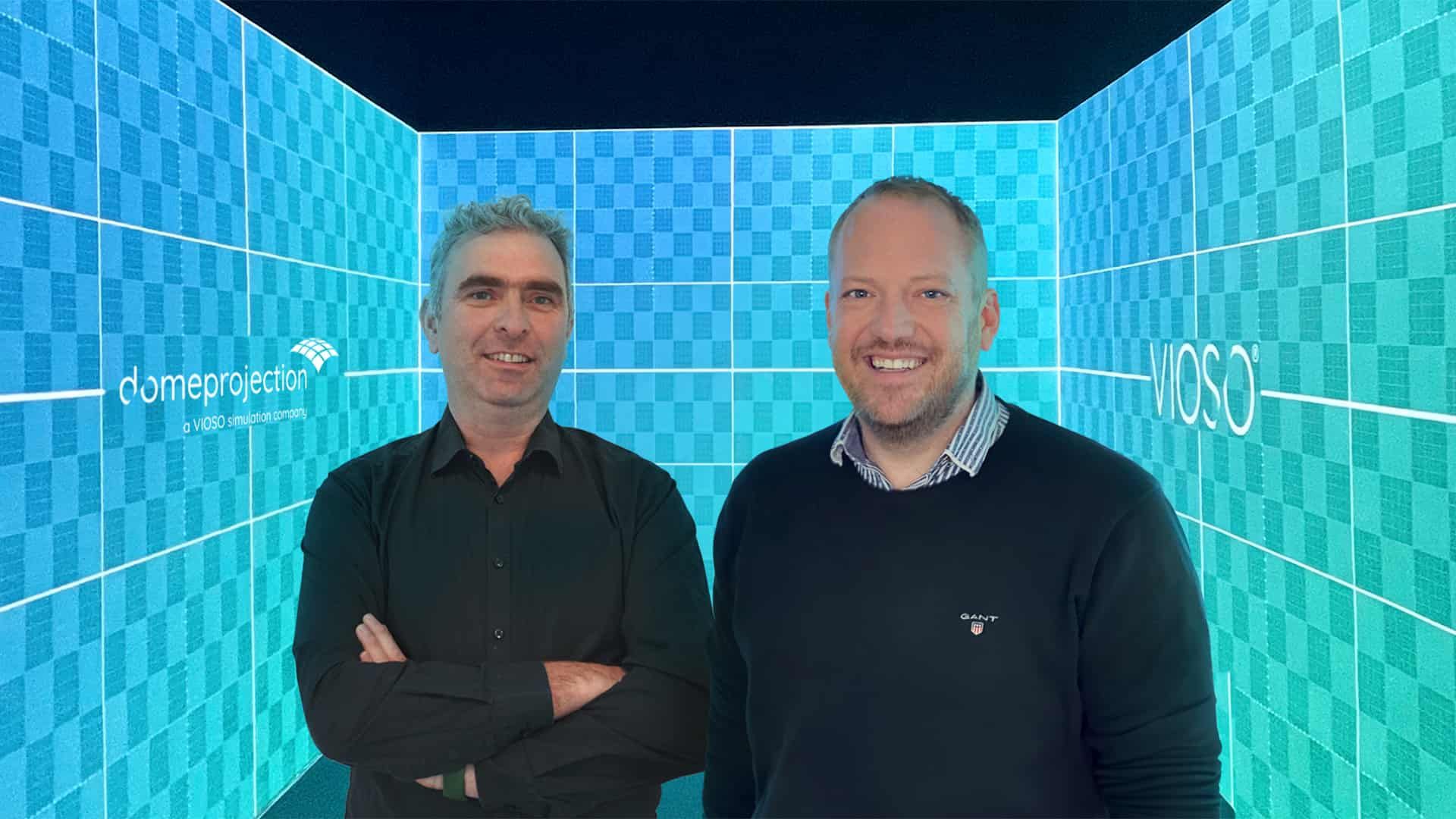 Düsseldorf-based company VIOSO GmbH, a global provider of automated calibration solutions for complex projection and visual systems, has acquired all shares of domeprojection.com GmbH.
---
domeprojection Tradeshows and Events
domeprojection – upcoming shows
With a global presence at the most important trade fairs worldwide like I/ITSEC, ISE - Integrated Sytems Europe or infocomm, our team is excited to showcase our latest innovations and connect with industry professionals. Don't miss the chance to visit us at our next event and learn more about our innovative projection technologies. We look forward to meeting you!
IITSEC 2023, Orlando
Meet the team of domeprojection at the world's largest modeling, simulation and training experience:
from November 27th – December 1st, 2023.