---
Camera Calibration and Calibration Service
Camera calibration for exceptional results
At domeprojection.com® we put great emphasis on quality and precision. To deliver exceptional results to our demanding customers, we use calibrated cameras to measure projection screens.
Our calibration process encompasses the comprehensive measurement of both the camera's chip geometry and the distortion of its dedicated lens. This meticulous approach ensures the highest level of accuracy. The resulting data is saved and seamlessly integrated into the calibration project, eliminating measurement errors stemming from the hardware.

By using calibrated cameras and lenses, we greatly improve the overall quality of projection system calibration. This commitment to excellence allows us to consistently provide our valued customers with the best projection quality and the highest level of precision.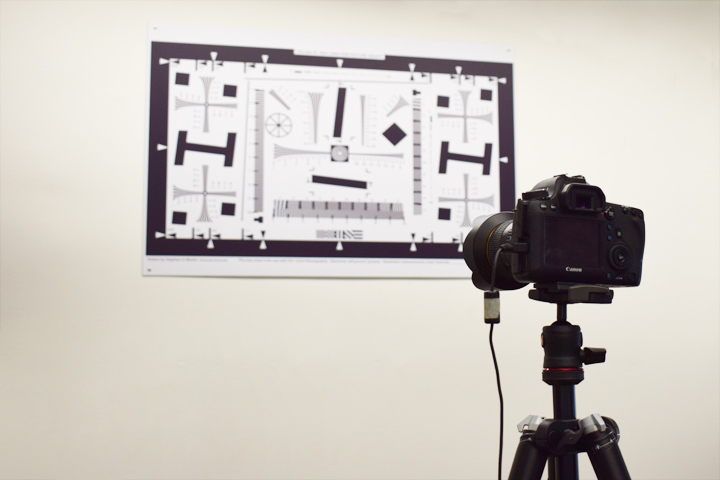 What cameras can be used for calibration?
You can use various cameras from different manufacturers and brands. We have good experiences with IDS, AVT or Canon, but this list is not exhaustive. Appropriate lenses are the regular ones or fisheye lenses. The fisheye lenses enable a broader focus up to 180°. For demanding projections and brilliant results, we recommend to use calibrated lenses. We are pleased to integrate your specific or preferred hardware and software.
Calibration service
In our state-of-the-art calibration lab, we provide professional calibration services for cameras used at various distances. You will receive a parameter file containing essential information, including distortion coefficients, focal length, and chip geometry correction values.
Interested in optimizing your camera calibration? Reach out to us today to discuss your requirements and benefit from our expertise.