---
domeprojection coded LED Marker
Automated re-calibration using coded LED Markers
Projection mapping is a unique way to create stunning visual effects on surfaces such as buildings or stages. But, for this to work accurately, there is a need to calculate the projection geometry and to measure the projection area. This can be done by using photogrammetrical measurements with different types of markers.
LED Markers - easy and efficient
At domeprojection.com®, we have have introduced active LED or laser markers to calculate the projection geometry. Our new active coded LED markers make it easy and more reliable to match a projection setup. This is especially important when using ProjectionTools Auto Alignment, which automates the recalibration process.
Active coded LED markers have unique identifiers that are automatically detected during the Auto Alignment process, reducing the probability of failure. With these markers, we can ensure a reliable and fast recognition of each marker, making the projection mapping process smoother and more efficient.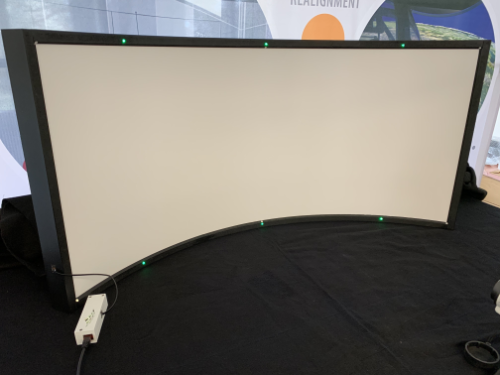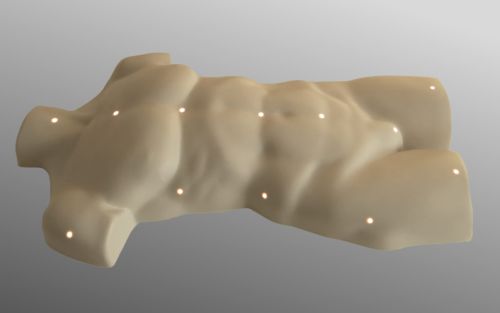 LEDs are controlled with ProjectionTools
We've integrated the interface into our ProjectionTools software, making it easier for your team to work with. For setups with up to 20 markers, power can be supplied via PoE (Power over Ethernet) or a separate power supply. If more than 20 markers are required, an additional power supply is necessary.
During the Auto Alignment process, markers are detected automatically using their unique identifiers, further reducing the probability of failure. This means that the projection mapping processes are not only faster, but also more accurate and reliable.
LED Marker installation and LED shapes
Coded LED markers can be built into the screen. It is possible to paint over the markers with a layer of colored paint. When switched off, these markers are invisible for a perfect projection result. 

LED red light

LED red light

LED switched off
Marker platine

Marker squared

Marker cylinder
Customized or standard LED-Marker modules
Coded markers are supplied as a complete module that includes cabling and a controller. This means that you don't have to worry about purchasing separate components or configuring them yourself.
Our controller makes it easy to assign and manage the identifiers of the markers. This is an important step in ensuring that each marker is detected and recognized correctly during the Auto Alignment process. With our complete coded marker module, you can be sure that your projection mapping setup is reliable and efficient.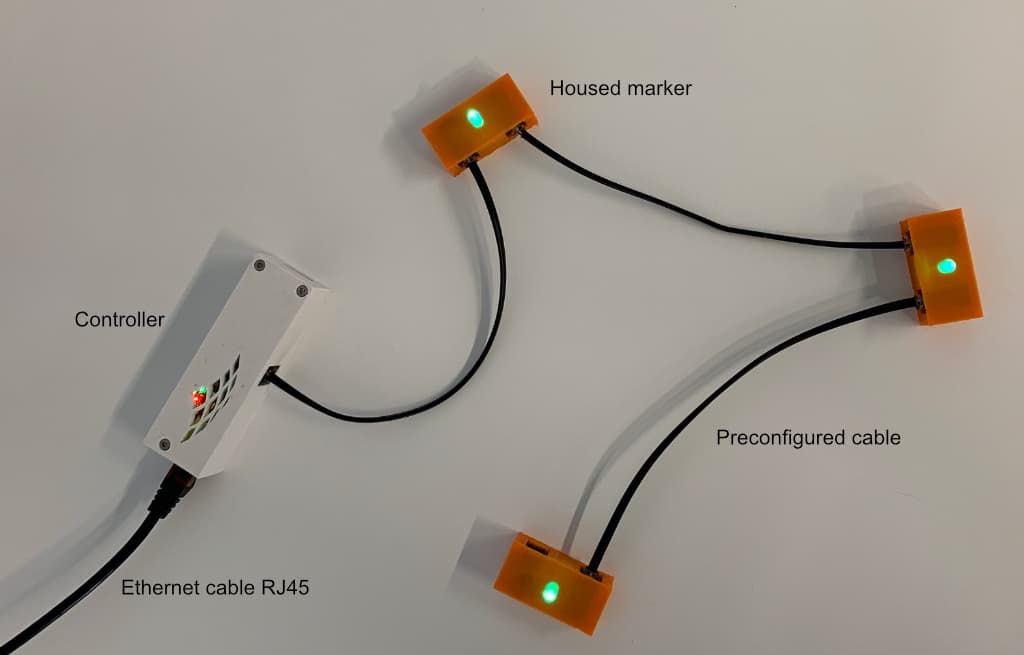 LED Marker module
| Items | Basic Set | Advanced Set |
| --- | --- | --- |
| Housed Markers | | 20 (individual numbers possible) |
| Controller | | |
| Cables | | 20 (sufficient amount/ as many as required) |
| Power Supply | | PoE (also exernal power supplay possible) |
---
Purchase information
For further information please contact us:
domeprojection.com GmbH
Klausenerstr. 47
39112 Magdeburg/Germany
 This email address is being protected from spambots. You need JavaScript enabled to view it.
(Please use the contact form preferably.)
 +49 (0) 391 63 60 66 46
 +49 (0) 391 63 60 66 45